The profile is divided in several parts, here you can read about each one.

➡️ 🌳 👤 The Treedom profile has several sections, and to access them you have to LOGIN and then click on the user icon in the top right hand corner to select "Your Profile" from the menu: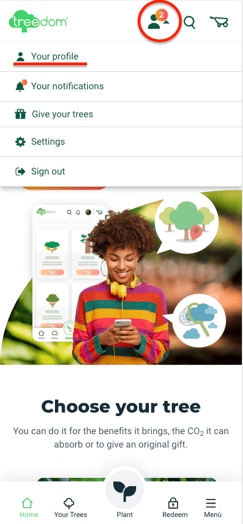 👀 When you enter the profile section on Treedom you will see many different parts.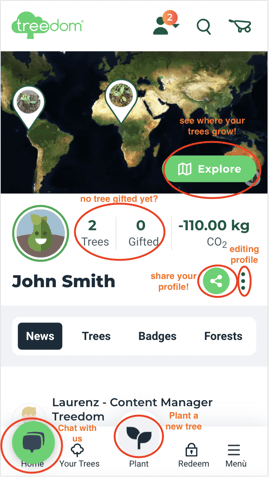 ---
Map of your trees 🌎 🌍 🌏
Here you can see your geolocalized tree(s) specifically on your own map with their current updated status. Here is an example profile map.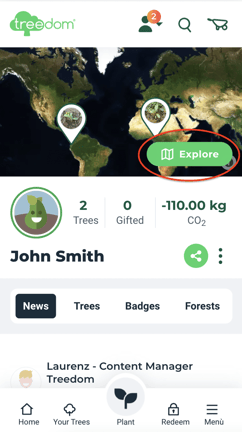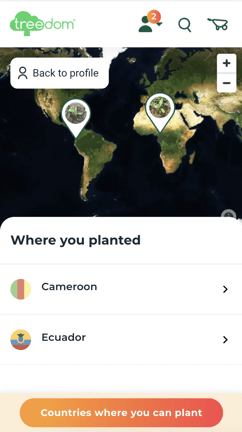 ---
📷 Update your profile picture
From here you can also change your profile picture from the default one to something more personal. Click on the three dots and you will be redirected to your profile settings.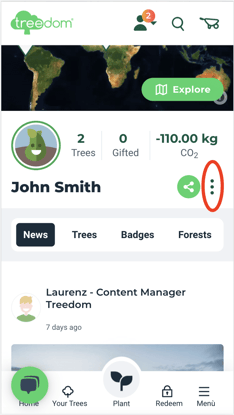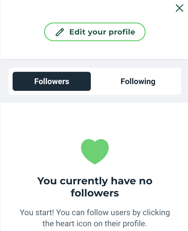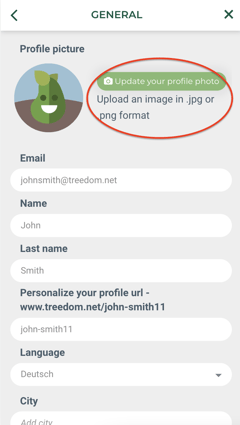 ---
🌐 Share your profile
you can share your profile on many different platforms.


.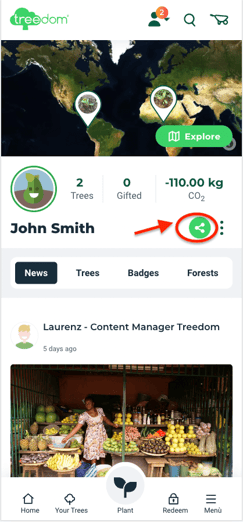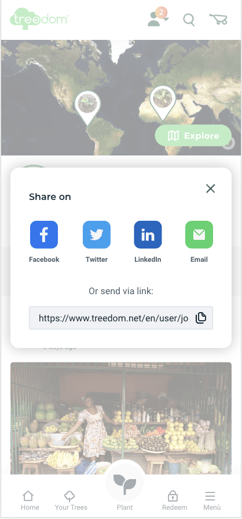 ---
Settings 🔧
clicking on the profile icon and then on 'Settings' will take you to the profile settings.
To find out more about your profile settings

you can

click here

. ⬅️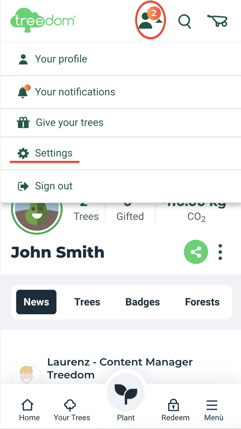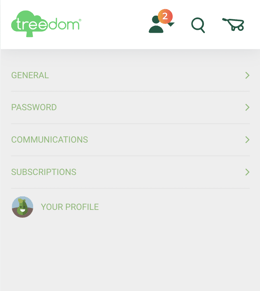 ---
⬅️ 🎧 💬 Customer care chat
Here (green chat icon at the bottom left) you can contact us directly and chat with us. If we can't answer right now, you can leave your e-mail address there.
We will answer you as soon as possible!
You can contact us directly and chat with us Monday through Friday from 14:30 to 18:00.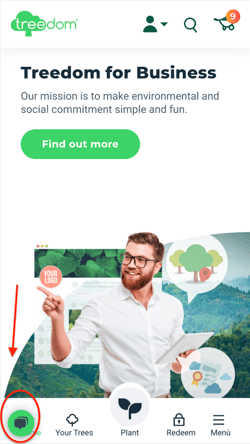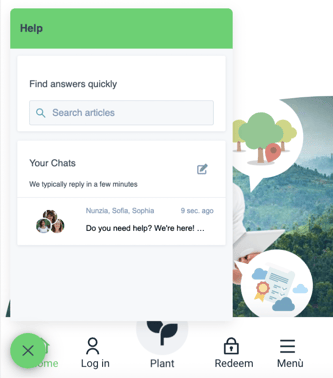 ---
🌱 In your profile you will see all trees, divided between those you keep and those you have given away, plus those you have started to follow.
🌱 Trees that you have given away and that have already been redeemed by their respective recipients will appear under the 'Trees - Gifted' category of your profile.

🎁 In this section you can also give away trees. Just click on "Gifted" - then scroll down and click on "Give away". ⬅️
PLEASE NOTE
By entering each tree profile you can find out more about each tree. Check out this article to find out more. ⬅️
In the "Owned" section, you can also offer your trees by clicking on "Give your trees": see this article. ⬅️
---
You will see the possibility to create your own forest ("Create a forest").
You can also see if and in which forest you have planted a tree ("supported") and your already created forest.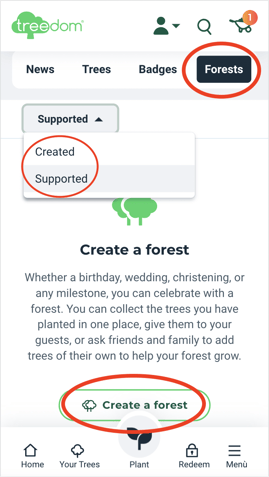 👉🏽 You can find detailed instructions on how to start one here. 🌳 🌳 🌳
---
---
💚 We hope this article has been useful to you, if you need any further information please do not hesitate to contact us!
Send an email to info@treedom.net
---