Problems to change or to cancel a subscription? This article may help!
🌱🌳 Change the type of subscription:

👤 In case you want to have a different type of subscription, please go to your profile settings.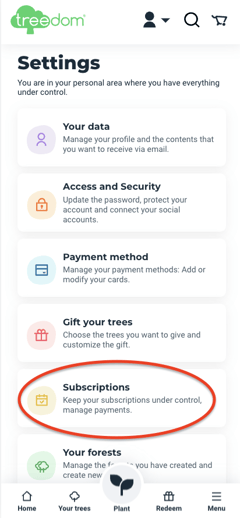 👉🏼 Under the tab "Subscriptions" you will (if activated) find the possibility to decide for another subscription.
👉🏼 You will also find a button to cancel your subscription: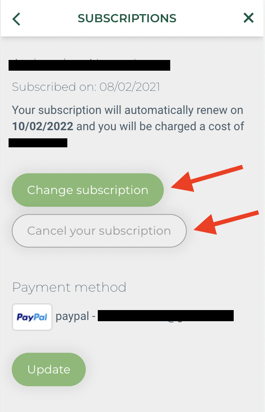 From that day on you cancel the subscription, no more money will be charged.
---
❗If you want to cancel the subscription we are very sorry 😕
Besides that, we would really appreciate if you write us a short feedback, describing what you did not like.
We always do our best to improve.
In case you activate/change or cancel your subscription, you will get no confirmation via email or anything else.
You will be able to see everything in your profile settings!
---
---
💚 We hope this article has been useful to you, if you need any further information please do not hesitate to contact us!
Send an email to info@treedom.net
---