Welcome to the jungle! You can login and signup in the same way so if you need to do either, this is the right place for you :)
🌳 Navigate to our website and you will see on the top corner the button "Login".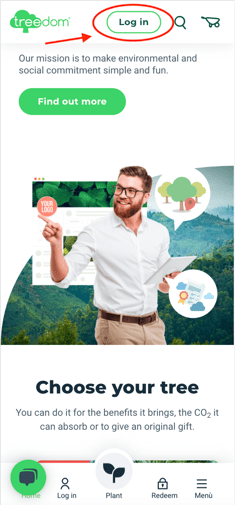 By selecting to log in you will be redirected to a screen that gives you the possibility to join or log in in three different ways:
🌱 Via Facebook
🌱 Via Google
🌱 With your email address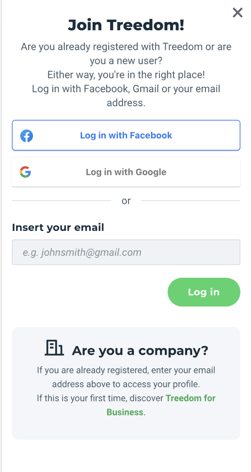 👤 You will know that you have successfully logged in when you will see a profile icon in the top right corner instead of the "Log in" button.
That's it! You have successfully joined or logged into your profile 😊
NOTE:
If you sign up via Facebook or Google, you will not be able to use a password to enter your profile and view trees.
Entering a password may create a new account, unrelated to the one created via Google or Facebook.
If you encounter any problems when logging in, please do not hesitate to write an email to info@treedom.net.
---
---
💚 We hope this article has been useful to you,
if you need any further information please do not hesitate to contact us!
Send an email to info@treedom.net
---