Have you forgotten your password? Would you like to change it? Heres how to!
🌿 There are two ways to change your password on Treedom.
👉🏼 From the settings of your profile;
👉🏼 directly from the login section if you have forgotten it.
---
🌳 From the Settings 🌳
🌱 You will have to log into your account with your credentials and then open the settings.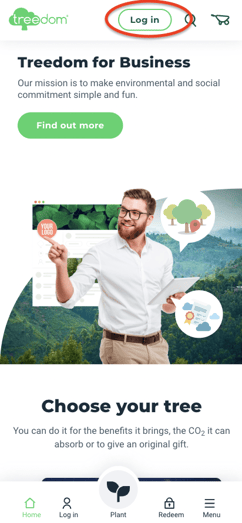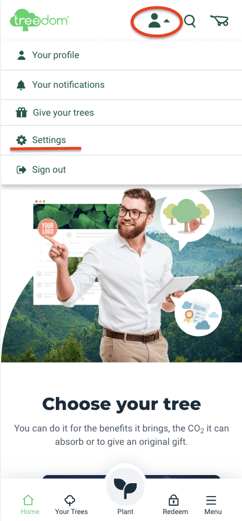 🌱 You can click on "Password" to change it.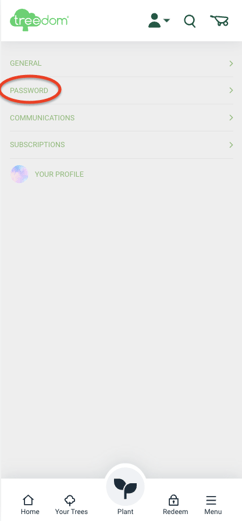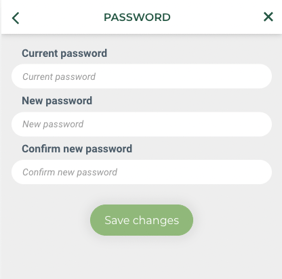 ✔️Make sure to save it! 😊
---
🌳 From the Login 🌳
❓🤔 🌿 If instead you have forgotten your password, you can change it directly from the login page.
🌱 Select "Forgot your password?"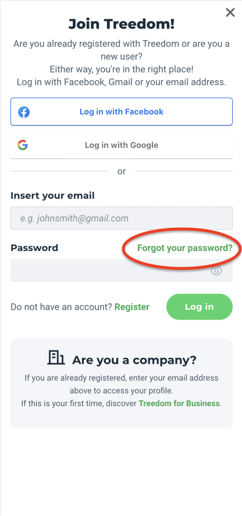 🌱 then insert your email.
📥 From here we will send you instructions via email on how to reset your password 😊
↘️ This is what the email looks like 😀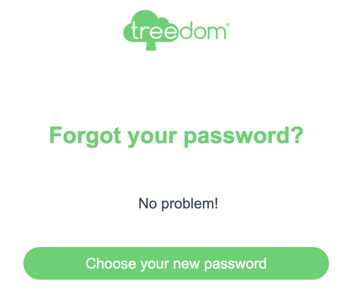 🌱 Once you select "Choose your new password" you will be able to create your new password and confirm it.
🌳 That's it! 😊
---
---
💚 We hope this article has been useful to you, if you need any further information please do not hesitate to contact us!
Send an email to info@treedom.net
---