We can keep you up to date about the Treedom world in whichever way you prefer.
🌳 👤 You can decide which type of communication you would like to receive.
You will simply have to select the profile icon in the top right.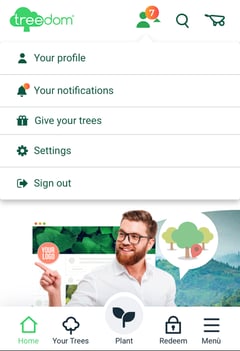 📩 You can click on ''Settings'' where you will see the various sections you can change, from this point you can select "Communications".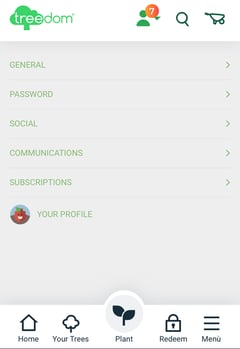 Treedom sends three types of communications:
🌱 👩‍🌾 Various updates about the trees you have purchased and the trees that you have gifted. Such as alerts about the available pictures and project updates about your tree
🌱 👛 Discounts and promotions tailored especially for you
🌱 💌 Newsletter updates and new published article
Here you can toggle which content you would like to receive. Don't forget to save changes! 😊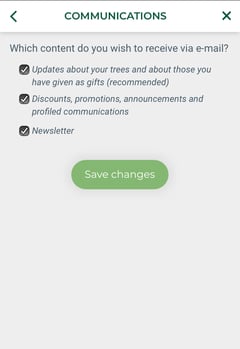 📥 You can also toggle your communications via the button "Click here to remove your subscriptions" on the bottom of an email.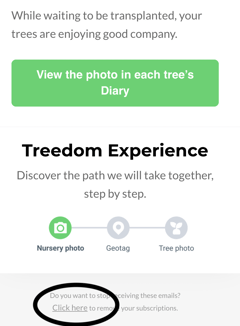 ---
💚 We hope this article has been useful to you, if you need any further information please do not hesitate to contact us!
Send an email to info@treedom.net
---